How to Get a Product EMC Tested for Safety
EMC product testing is a necessary part of EMC compliance. EMC product testing will help you to find out if your device emits electromagnetic interference (EMI) and can interfere with other electronic devices. Electromagnetic emissions are an important consideration when designing any electrical equipment, from the smallest component to the largest system. It's also important to note that EMI emissions can be both intentional or unintentional in nature.
Emission standards have been created by various organizations for different types of EMI emissions, such as radiated emission limits for telecommunications products, conducted emission limits for electric power transmission and distribution systems, and general limits on human exposure to electromagnetic fields below certain frequencies. In order to comply with these standards, it is necessary to test your product for EMI emissions.
What is EMC (Electromagnetic Compatibility)?
Before you sell your own products, it is important to test them for safety. One way to do this is by checking for electromagnetic compatibility (EMC). EMC is a measure of how well your product can be operated in electrically noisy environments because it tests the susceptibility of your product to harmful interference from radio frequency signals. This type of testing can be done at various levels, including immunity and emissions. These tests are all done with specialized equipment, so you will need an independent or third-party tester. Here are some tips that will help you find one that is qualified and affordable!


Why Do You Need to Test Your Product for EMC?
The main reason for this testing is to ensure that your product is safe for use in an increasingly wireless world. With the proliferation of electronic devices, it has become increasingly important to check for EMC. For example, there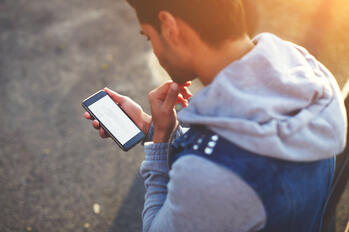 are now more than 1 billion wireless phones in use in the United States and it is projected that this number will rise to over 4 billion by 2022.
These devices emit radio frequency (RF) signals and if they affect the operation of other electrical devices around them, that can cause a significant safety hazard. This is why it is important to test products before they are released for sale.
Reasons for EMC Testing and Certification
EMC testing ensures that your emissions will not interfere with other items, such as pacemakers.
EMC testing is important for global compliance.

How Does the Testing Process Work?
When you test your product for electromagnetic compatibility, you will need to make sure it can be operated in electrically noisy environments with minimal interference. The testing will be done on the specific products or any product that is using a new or modified design. This includes TVs, audio-video equipment, computers, and communications devices.
The tests are all done with specialized equipment, so you will need an independent or third-party tester. This person will check how well your product can withstand electromagnetic interference by placing it near a source of radio frequency signals and measuring any changes in the performance of your product.
It's important to know that there are different levels of EMC testing: immunity testing and emissions. The difference between these two is that immunity tests how well a product can resist interference from external sources while emissions checks how much of the product's own energy is being radiated out into the environment.
You may have seen some products for sale in the US that have been tested for emissions labeled as FCC class A or products that have been tested for both immunity and emissions labeled with CE for sale in the EU.


Tips for Finding a Qualified and Affordable Tester
The process of finding a third-party product testing lab can be a lengthy one. However, it is worth the time and effort because this partner is going to have a major impact on how well your product performs in the market.
Here are some tips that will help you find a qualified tester:
Look for testers who are accredited by an accredited testing company.
Ask for references from other businesses that the tester has worked with before to see what their experience was like.
Check reviews of the tester to see if they've had any complaints about their work.
Ask about their turnaround time for your product. You may not be in a rush to get your product tested, but it's good to know how long the process will take.
Find out what types of tests they offer. Some testers specialize in one or two types of testing, while others offer a full range, so it's important to know which you need before you contact them.
How Much Does EMC Testing Cost?
There is a range of EMC testing costs. In general, higher-priced EMC testing can be more thorough and efficient. However, you also need to think about how much your product costs in order to ensure that the EMC test fees are reasonable.
If you have any questions about EMC or the testing process please don't hesitate to contact us. We're here to help you get your product ready for market and keep it safe!